CASACABANA
This is the place for 1930s – 1950s Style and Fashion
CASACABANA
The place to be if you're fanatical about bygone eras. 
CASACABANA
Your ONE STOP Shop for STYLE
CASACABANA
Matthew Piazzi is a man about town, and a fashion consultant for the exceptional or just the celebrity in you, maintaining a Park Avenue worthy collection of vintage clothing.
Entertaining the crowds for these Casacabana gatherings can feel like you've been jetisoned back into a time when entertainers like Elvis Presely, Little Richard, Peggy Lee, Bobby Darin, Dean Martin, Frank Sinatra and Sammy Davis Jr. were alive and thriving. 
Piazzi's gatherings are adventures into yesteryear with music from a bygone era. And these fashionable people bring a dashing flair without the pompous attitudes. 
The jacket collections range from gabardine wools to linens and silks which are lighter and ideal for spring and summer wear. Matthew's eye for quality and his meticulous attention to detail in the clothing he purchases makes every item in this collection a find. "there's no room for mediocrity here especially when representing the Casacabana brand." says Piazzi.
Then there are the hats of which each and every one of them is produced by some of the most well respected manufacturers in the business. The hats are wool or straw not just because of tradition, but because the wool felts last a lifetime, hold their shape the longest, and just feel terrific to wear. "When I want the real deal, it often means searching for those items that were manufactured the old fashioned way, when craftsmanship was of utmost importance and care was taken on each and every detail." says Mr. Lanna, a web consultant for Piazzi.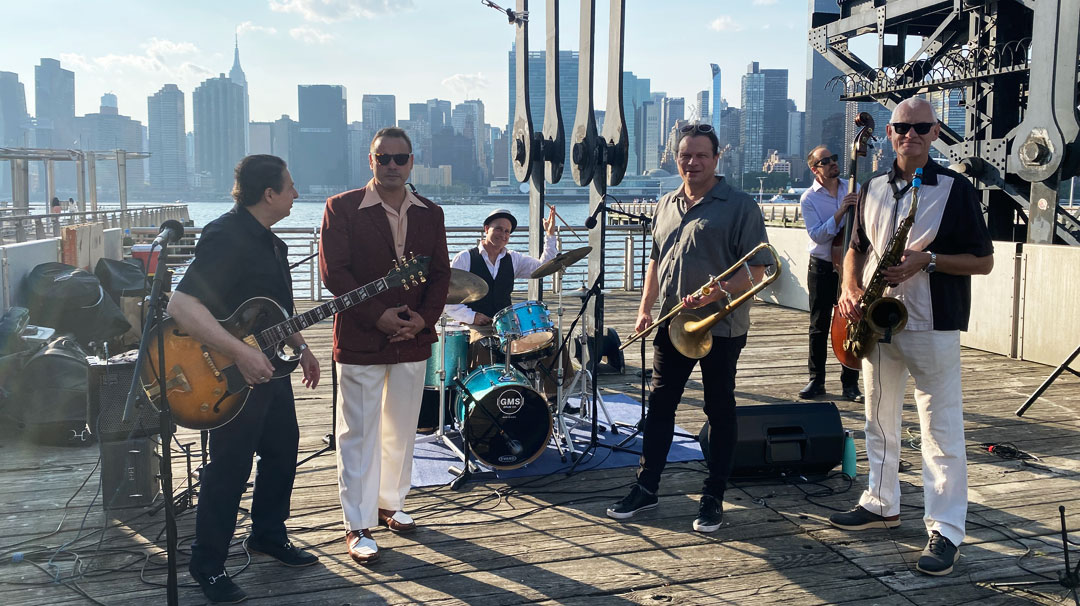 Matthew Piazzi & The Debonairs play the GANTRY PLAZA STATE PARK Concert Stage this Summer! This event was originally scheduled for SEPTEMBER 8th but due to poor weather, was postponed to SEPTEMBER 15th. See TOUR DATES for more details!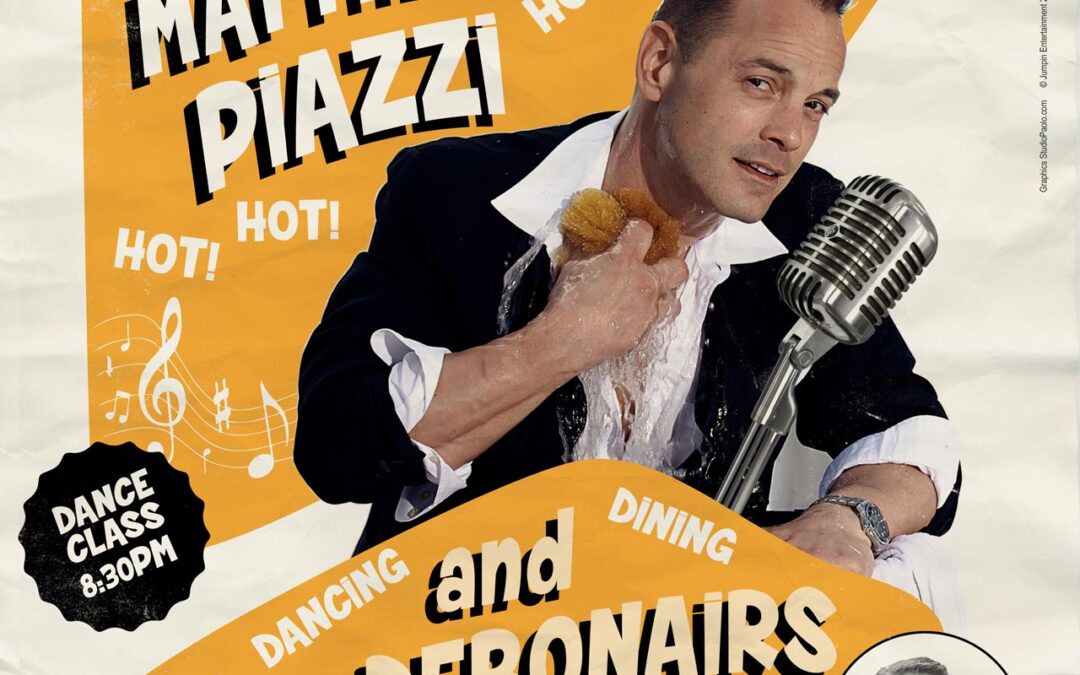 ON SAT AUG 26th MATTHEW PIAZZI and The DEBONAIRS will take you on an all American nostalgic journey back to an era of romance and the birth of Rock N' Roll, covering a collection of 1950s rhythm & blues, jump blues, swing, boogie woogie, cha cha and more....